Plans designed to scale your marketing
PERSONAL
For speakers & individuals
1 hour Transcription*
10 mins Audiograms*
Free
Start Free
CREATOR
For multi-channel creators
20 hours Transcription*
60 mins Audiograms*
$25
billed monthly
Get Started
COMMUNITY
For creators communities
40 hours Transcription*
120 mins Audiograms*
$50
billed monthly
Get Started
*Additional usage starting at $0.50/h of transcription and $2.50/h of audiograms.
Zealous gives you all the tools you need
Backups

Automatic backups for your recorded content

Recordings

Centralized storage and optimization for content

Trancripts

A.I.-generated transcription with audience data sync

compare to Otter.ai

A.I. Assistant

Generation & enrichment content with AI

compare to Jasper

Automations

Automate content production and marketing

compare to Zapier

Audiograms

Turn audio into shareable video for any platform

compare to Headliner.ai

Wraps

Instant recaps videos for your recording

Posts

Automate publishing your content to social

compare to Buffer

Community

Publish transcripts to engaged audiences

compare to Medium
Compare Our Plans
Backups
Automatic Spaces Backups
Automatic RSS Backups
Recordings
Audio Uploads
Video Uploads
Discord Imports
Transcription
AI Transcription
Speaker Assignment
Assistant
beta
Pre-configured Prompts
Custom Prompts
Automated Prompts

(soon)
Automations
Pre-built Workflows
Custom Workflows

(soon)
Wraps
beta
Pre-configured Wraps
Custom Wraps

(soon)

Automated Wraps

(soon)
Audiograms
Pre-configured Layouts
Pre-configured Themes
Custom Themes
Audiogram Studio

(soon)
Posts
soon
Realtime Publishing
Scheduled Posts

(soon)

Post Analytics

(soon)
Community
Channel Organization
Roles & Permissions
NFT Gating
Discord Gating
Guild.xyz Gating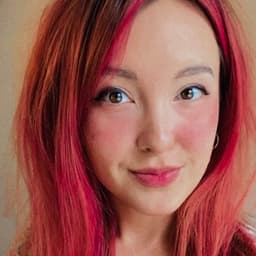 @cropcircle_eth
Marketing & Art @thehugxyz
"Reviewing and writing recaps are a breeze with @zealous_app, which automatically captures recorded spaces and transcribes speaker audio into easy-to-read text."
Pricing FAQ
Can I try it for free?

Yes! We offer a free plan with limited capabilities and utility for all.
Do I need to use a credit card?

You do not need a credit card to start an account. Most of our plans are monthly subscriptions, however, you can also purchase a Lifetime NFT pass.
Why are there multiple plans?

Our plans unlock different capabilities, letting you choose what you need without paying for more
Can I change my plan?

Yes! You can upgrade or downgrade any time. Upgrades go into effect immediately. Downgrades will go into effect at the start of the next billing cycle.
What is Transcription time for?

Transcripts are processed using A.I.. Each Transcript credit corresponds to a minute of transcription.
What is Audiogram time for?

Audiograms are dynamically rendered videos. We use these credits to generate Audiograms, Wraps, and more.
How granular is the credits usage?

We track Transcript and Audiogram credits by the second. You can see your usage in the Billing section.
What if I need more time?

We offer subscription add-ons for Transcripts and Audiograms to match your content needs.